If you are new to the Volunteer Hub then we recommend you check out this video which takes you on a tour around the site so you know where everything is and how to access your courses.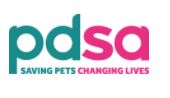 Want to know al the basic information about volunteering with us? This guide has all the important information in one place, and will provide you with information required to ensure you get the most out of your volunteering experience with PDSA, covering the following topics:

Welcome to PDSA
Introduction to PDSA
Getting the most out of volunteering with PDSA
Additional Information
Health and Safety
Volunteer Agreement
This course is for PDSA event volunteers. It introduces you to PDSA and the things you need to know to be an effective part of the PDSA Event Crew and also explains our approach to health & safety covering the areas most relevant to volunteering at events.