We are so delighted to be welcoming you back to volunteering with us again.

A lot has changed since you were last in the shop and we will need to adapt our ways of working to ensure we comply with new guidelines, policies, and restrictions in place., so we have created this training pack is to explain the key changes and important information you need to understand before coming back.
Please read through the workbook and raise any concerns or questions with your manager, there is a form on the last page, please sign it and bring it with you to give to your manager if you haven't already done so.
All of our volunteers across PDSA work hard to help us deliver a great service to our customers, clients and supporters. We want you to feel confident and supported during your volunteering, therefore we have developed this training which is full of useful information and tips.
At times you may be faced with an unhappy customers and we recognise that resolving their dissatisfaction can be challenging. By knowing what to say and, more importantly, how and when to say it, you may be able to de-escalate the situation - in fact, we could even end up having a better relationship with our customers and supporters than we had before.
The module will cover the following key areas:
- Our beliefs surrounding a situation
- Emotional Triggers
- How to minimise the impact of triggers
- Resolving Customer Dissatisfaction
- Safeguarding our people and customers
- Supporting our teams
This webinar will take approximately 20 minutes to complete.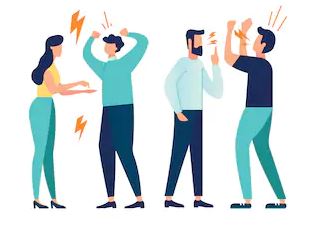 Most of us handle personal information as part of our volunteering, whether it's about customers, clients, other volunteers or members of the public.

We live in a world full of data, where finding answers to nearly any question is a simple Internet search, where sharing personal details with strangers on social media is commonplace, and where businesses can build detailed profiles about individuals for a variety of purposes.
But what about those individuals' privacy? How can data be used and still be protected?
We want to make sure you are trained in the principles and practices of GDPR so this course provides information and training for you to understand our responsibility to keep personal data safe and secure and process it in line with GDPR legislation.